Affiliate links linking to products we love may be found within this article. For more info, please check our Disclosure page for more explanation of affiliates and sponsorships.

---
Taking a page from many before us, seeing Bohol on two wheels is almost a reflex action. Seeing places from the seat of a scooter might be the best-known tacky expat thing du jour but in places like Bohol, it's hard to see those walls of green in any other way. Roughly 24 hours spent zipping around still leave me feeling like very little ground has been covered. As with a few islands I've visited, a coastal national highway is the easiest way around Bohol. However, it only tells part of the story.
Traveling Bohol on Two Wheels
Reaching the main road, it's time to enjoy beautiful views of the nearby sea until turning in towards waterfalls, a tarsier sanctuary, or chocolate hills. One thing has become abundantly clear after spending time here in Bohol. Most people head straight to the southeastern tip and the bridge-connected island of Panglao. Visitors can easily spend every day around Alona Beach and with so many things to do there; it's highly possible to never leave. Getting away from that and driving past the hotspots leads to planned and accidental discoveries, and that's a big reason why I travel.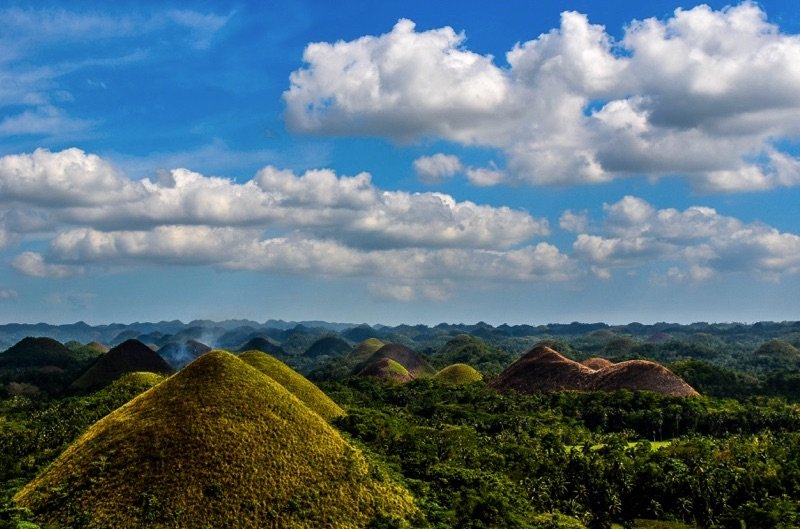 Without a guide or driver in control, one can have tentative plans and directions. Driving Bohol on two wheels and from town to town always brings something new and something old. Many coastal towns are usually comprised of the same school/church/market makeup with Tagbilaran being a major exception. There, one can find a mall and a vast collection of franchises well-known throughout the Philippines and elsewhere. Passing through Bohol's main city reveals a quieter, more peaceful ride. Occasional tourist vans and buses ruffle things up for a bit but after passing the hotspots, things go back to calm.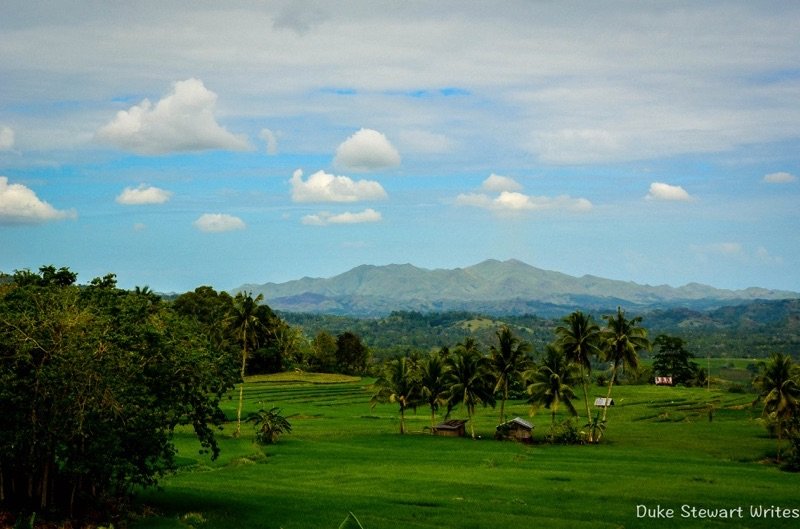 Veering inward from the coast takes us to roads of varying degree, with a mixture of hills and gravel that put a lot of hopeful trust into my brakes. On a couple of occasions, they don't hold up to their end of the bargain but thankfully we come away with no injuries and no scratches. A combination of beautiful scenery and road construction dominate the scenes on the interior. Rice terraces bank against glorious landscapes of mountains and blue skies as my attention shifts back and forth between these scenes to the ever-changing road conditions.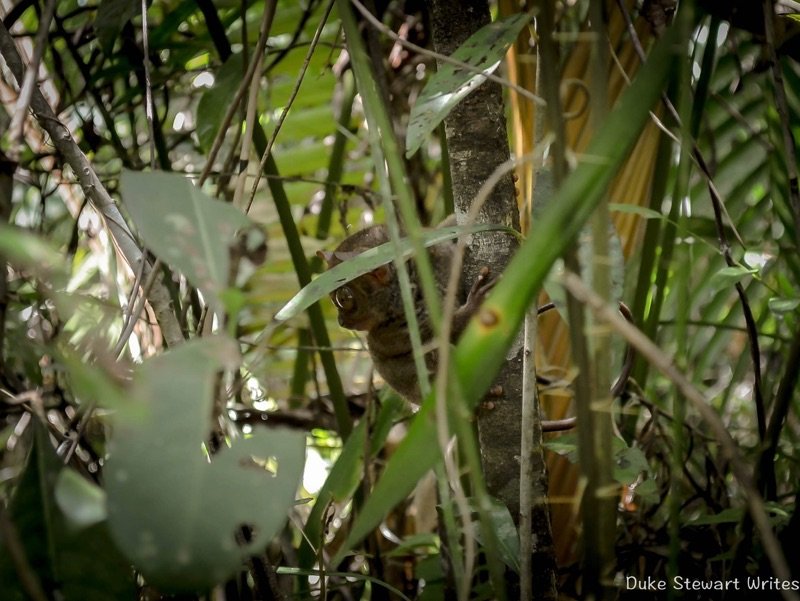 Limestone hills and vast plains of farms accompany these rocky, gravel-paved roads and make for an interesting ride each day. Arriving at a big town usually means finding a public market with diverse collections of bakeries and the occasional hamburger stand tucked to the side. We give our two wheels and backsides (more importantly) a rest with something to eat or drink and a look around each town. Some cities have beautiful municipal buildings and others showed us that this island was still recovering from the 2013 earthquake.
Many of Bohol's beautiful churches (post coming soon) were damaged and some destroyed, but those that remain range from small and quaint to immaculate and gorgeous. Images of Mary and Jesus appear nearly everywhere as Bohol's strong and unwavering faith seems uniform throughout the island. Along with the churches, schools always tell a story about just how many kids and families lived here. Youngsters of all ages run around everywhere outside and enjoy themselves in this fabulous weather.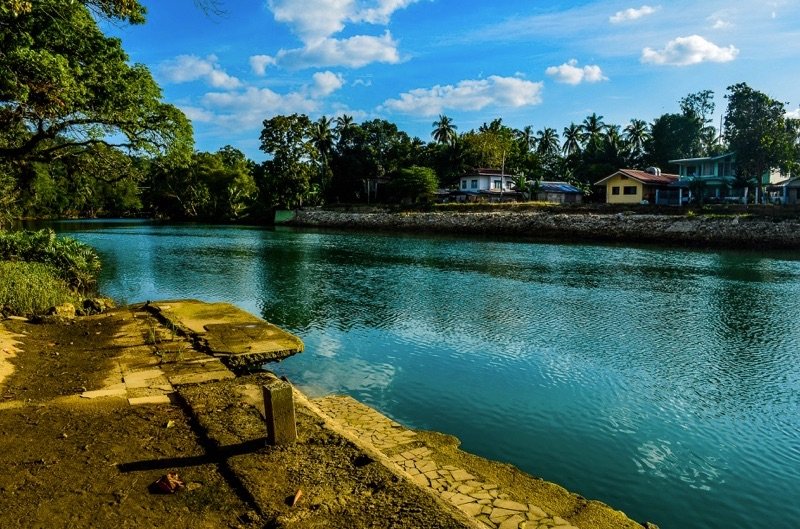 We shout hello back and forth with the occasional I love you thrown our way as a cute, clever deviance from the norm. In the evenings, activity forms at the local basketball courts, with random shooters or games flooding each arena. This caught my eye on day one. Seeing football (soccer) dominate the landscape everywhere else we've traveled, it's a welcome change to see one of my favorite sports played by so many people and in almost every town along the water.

Always Looking Back on Bohol
These memories of riding around Bohol on two wheels are in no way a chronology. Days began with a stretch and a quiet ride from our base at Bohol's southernmost corner. Even as this place was truly amazing from our 125cc vantage point, I feel like these words have barely captured the beauty found inside and around Bohol.
Our Thoughts and Yours, Too!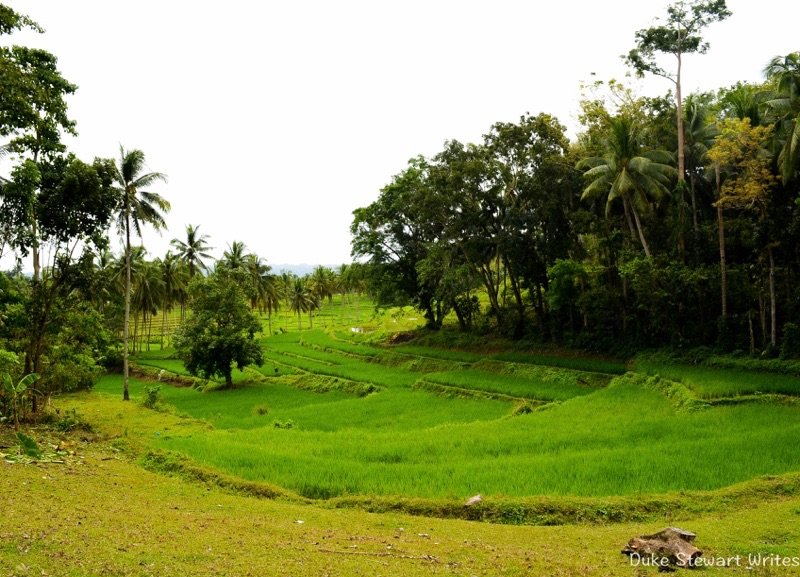 It's truly a wonderful spot and is gaining attention, thanks to the other Visayas strongholds (Cebu) growing too crowded and expensive for some people's comfort, Bohol will likely become the next "place to be." I'll always love you, Bohol. One week was hardly enough and there are many things worth revisiting. We'll always have that week and something tells me, more people will be saying that in the near and distant future.
So long, Bohol. Stay wonderful!
Have you ever been to Bohol or the Philippines? What did you think of it?