Affiliate links linking to products we love may be found within this article. For more info, please check our Disclosure page for more explanation of affiliates and sponsorships.

---
If you're looking at one of the many hotels near Brevard, NC, please stop now because the Pines Country Inn is where you should be staying. The wonderful folks running that place have your best bet for relaxation, amazing food, and the perfect jumping off point for exploring those Brevard waterfalls and everything else that makes this one of the best parts of North Carolina to visit.
The Pines Country Inn is one of our favorite hotels in North Carolina! If they're booked up when you plan to visit, check out more places to stay in the Brevard area! 
The Pines Country Inn
Fun Facts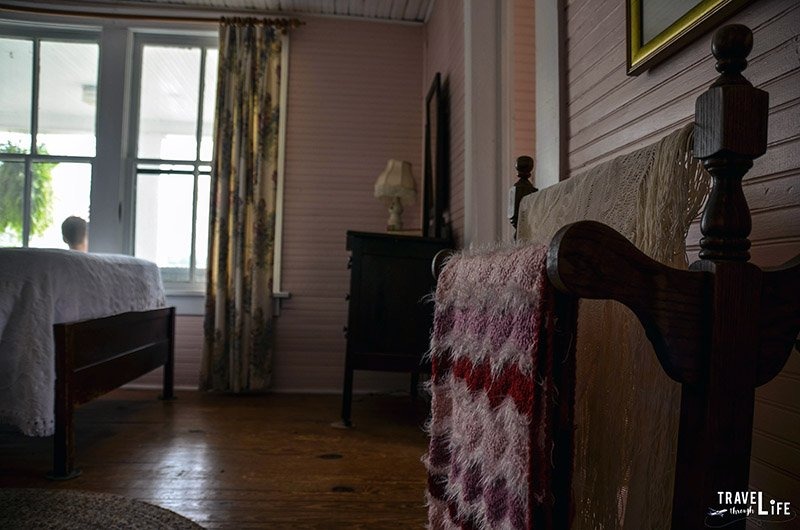 The Pines Country Inn sits on a 12-acre pine woods plot that overlooks a beautiful valley in Pisgah Forest, NC. The main inn was built in 1883 and hosts six bedrooms, as well as one suite. The veranda offers the best view from the property, though the dining room gives guests a great spectacle to start the day with. A lot of people who stay at the inn have come back for repeat visits. Many have chosen it for family reunions and weddings. Judging from the scenery, we could see why this would be the ideal place to tie the knot! When we walked around the Farmhouse, Christina instantly remembered childhood memories of her grandparent's farm. Vintage décor fill the rooms and you can't help but wonder how long some of these items had been in the family.
Getting to the Pines Country Inn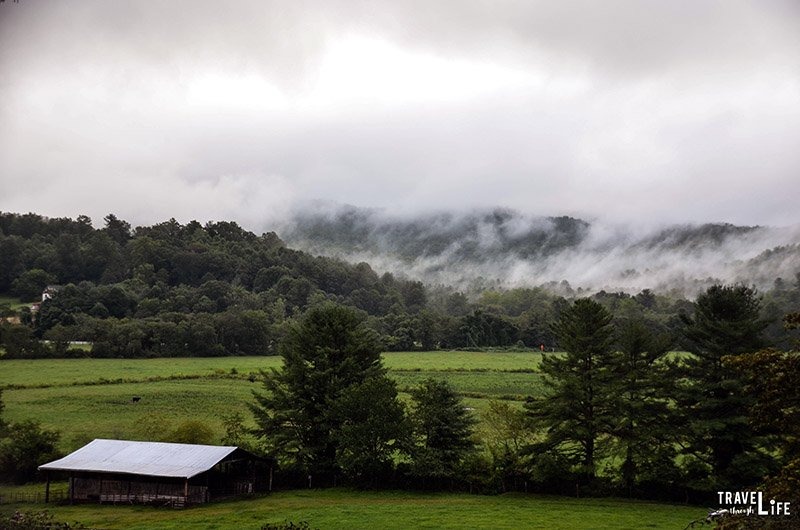 To reach the Pines, plug in 178 Tomfoolery Lane, Pisgah Forest, NC into your GPS and prepare for a lovely ride in. Hart Road is a beautiful scenic route that leads you to the inn and made our arrival to The Pines that much more inviting. Passing farms and wide open pastures surrounded by mountains. Cell service can be a bit spotty in the area, but our GPS got us there in one piece.
Warm and Welcome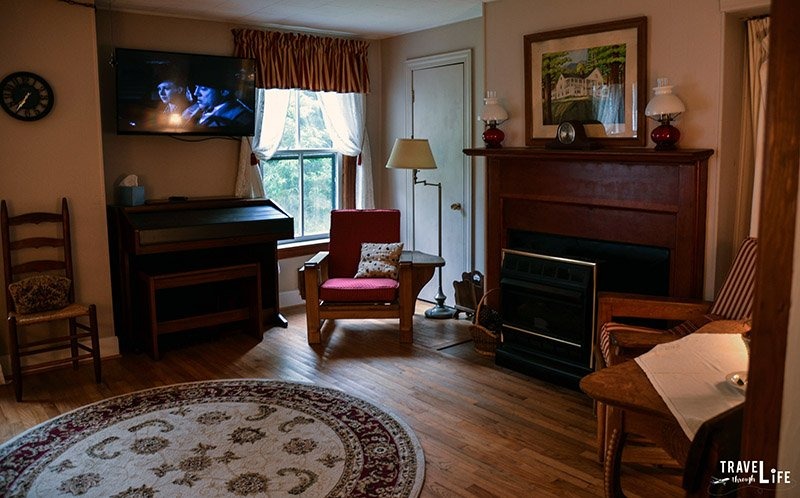 When you arrive at the Pines, you're greeted with that welcoming dose of Southern hospitality. When visiting Brevard, you get the feeling that everyone knows each other and would do whatever they could to help. The entire time we stayed at the Pines, they treated us like family. In fact, Donya's mother told us her secret to those delicious grits! Unfortunately, I can't share it with you, but I'm sure they'll tell you when staying there!
True BNB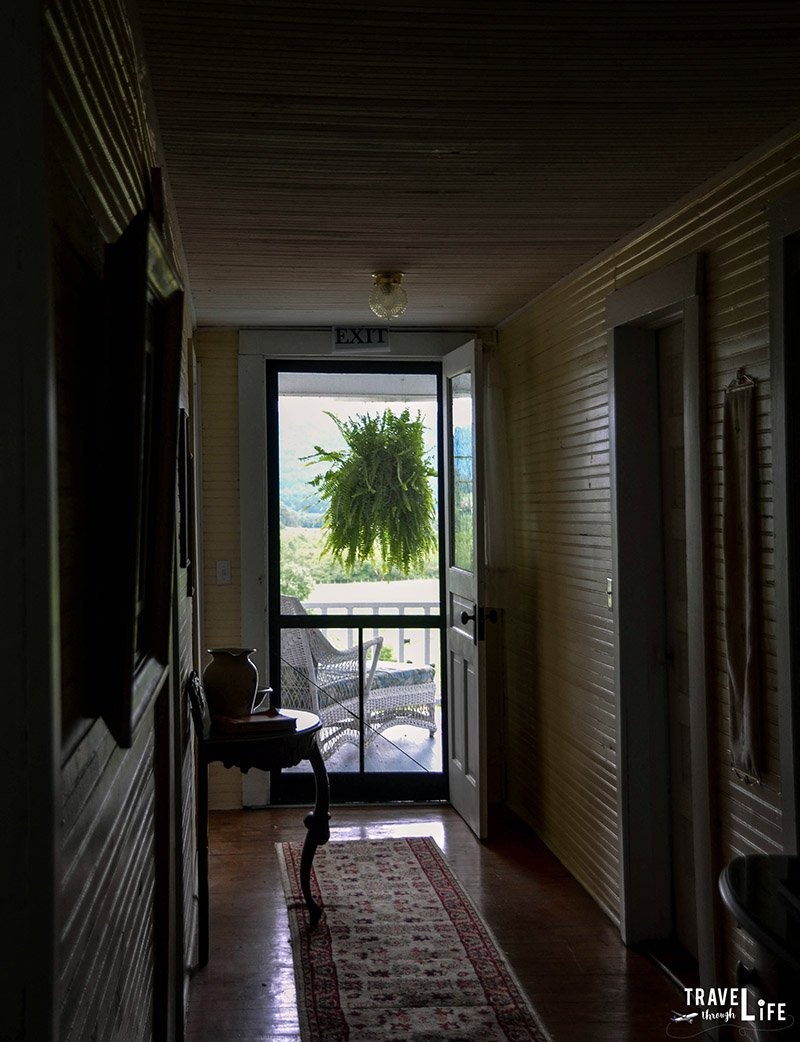 One of my favorite things about staying at a Bed N' Breakfast that you aren't given a key card that lights up when entering. In fact, at the Pines, there are no keys at all. There's no young lady with a tight bun sitting behind a welcome desk to ignore you when you walk in. But there is a veranda with an incredible view of the valley and a shelf full of board games.
The Best Breakfast Ever
While walking around downtown Brevard, we would mention to some of the locals where we were staying. The first and most notable remark was, "I hear the breakfast is INCREDIBLE!". They certainly were right! Both morning we eagerly woke (thanks partially to our newborn baby) to freshly brewed local coffee. Our first morning's breakfast included eggs, made from scratch buttermilk biscuits, bacon, cantaloupe, and the most incredible grits we ever had. Everything served (including the honey!) was locally sourced, giving each breakfast an extra special touch. The next day we chowed down on fluffy pancakes, eggs, sausage, and more grits. YUM!
Beautiful Setting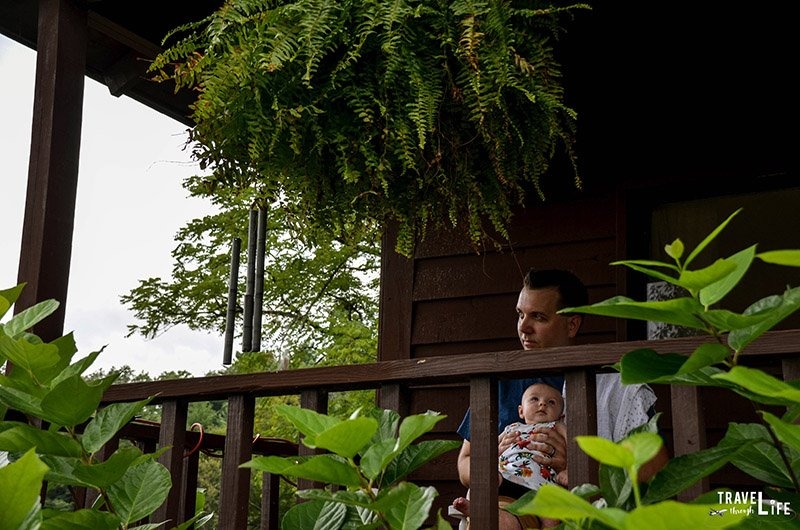 Each morning, we sat out on the Cottage's front porch and watched our little wiggle worm while the calm serenity of the valley engulfed us. The mist slowly rolled off the mountains in the distance as I warmed my hand around a cup of freshly brewed coffee. There's no sounds around except for the clanking of breakfast pots in the farmhouse and an occasional "moo" from the cows down below in the valley.
Our Thoughts and Yours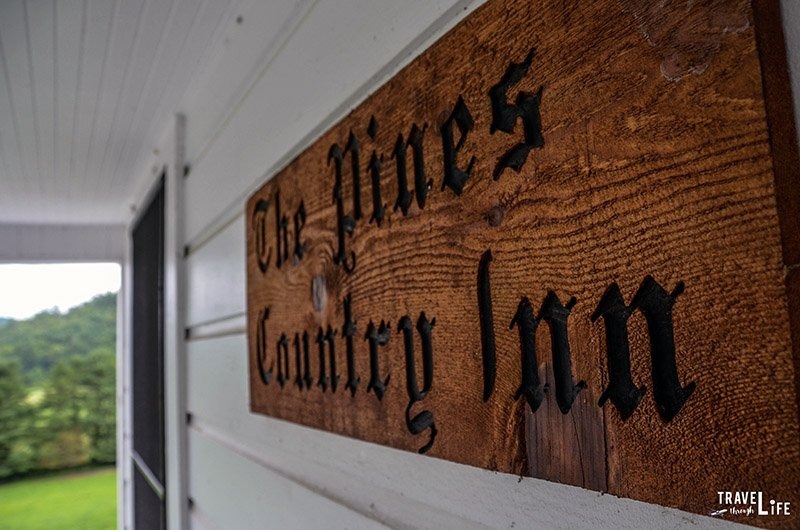 I don't know if it was the peacefulness of the valley, the steam from the coffee, or the smell of fresh biscuits in the oven. Both of us awoke each day with wanderlust in our hearts. We couldn't wait to see what the day had in store, but we also wanted to savor the serenity. Our entire trip to Brevard was incredible. However, our stay at the Pines that gave us the relaxation and coziness to feel right at home.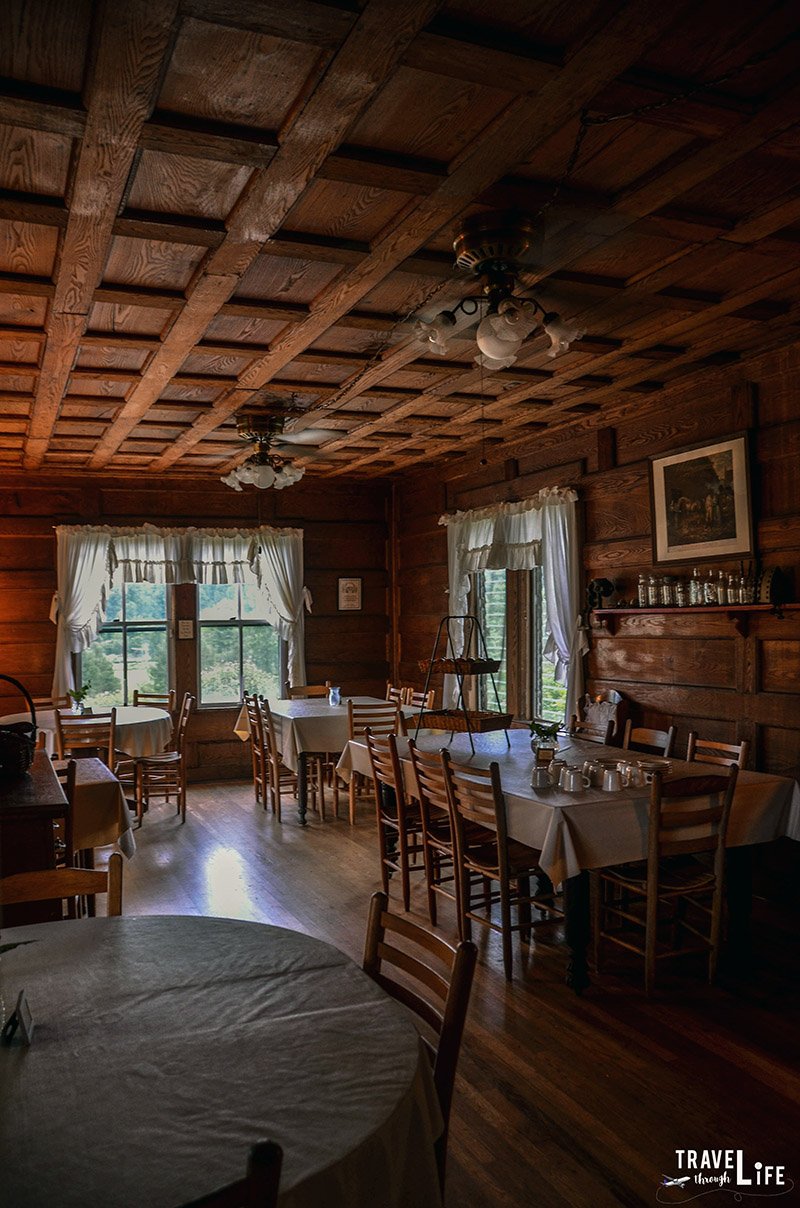 Now that you've seen the best, do you think you'll spend some time at The Pines Country Inn when exploring Brevard? We'd love to read your thoughts in the comments section below:)
This post on the Pines Country Inn is a part of our blog's series on North Carolina travel. It is also a part of our Hotel Guides series. There, we've featured our favorite places to stay, including Proximity Hotel in North Carolina, Nemacolin Woodlands Resort in Pennsylvania, and more! Complimentary accommodations and meals were provided by the Pines Country Inn. No other compensation was received for this review. This post reflects the honest opinion of our experience without outside influence.