We went into the Borobudur Sunrise Tour worried that it wouldn't be worth the extra money but how wrong can one person be? Have you ever wanted to walk through a famous landmark with someone who's lived there? That's a brief summary of our Borobudur Sunrise tour in
Java, Indonesia
. I will always be thankful for the things we saw that day and also for Christina taking the photos that perfectly captured our day hanging out with Atik.
Borobudur Sunrise Tour Photos

The first part of the day started with a drive from Yogyakarta to the Manoharu Hotel that sits at the foot of Borobudur. We joined a pretty big group of people who were waiting for the sun to come up at Borobudur. Unfortunately, we didn't have a "perfect" sunrise but sitting at the foot of Borobudur and in Indonesia felt special enough for me to come away with a smile. Here are some shots from Christina, the lens behind DukeStewartWrites.com.
I've already written a story about that wonderful day and want to share a more detailed collection of pictures from Borobudur and its surroundings. I'll leave you alone to peruse these photos and jump in occasionally. Enjoy, my friends.
Looking for something specific? Click around the sections if you'd like.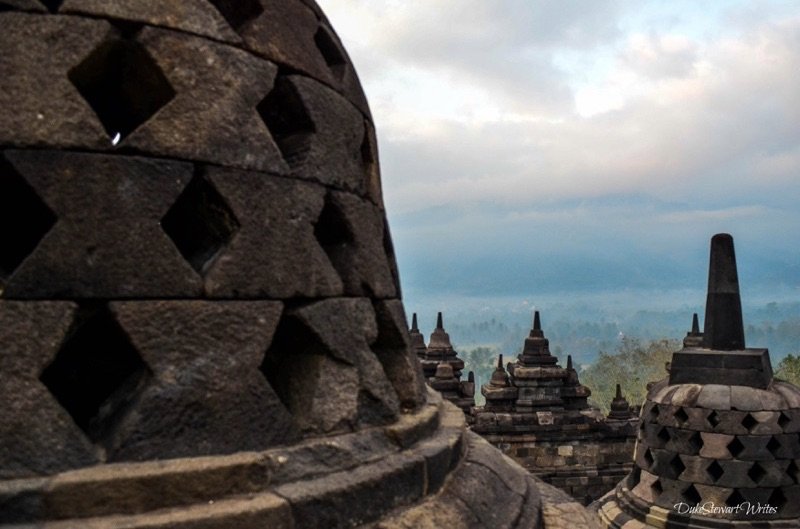 ---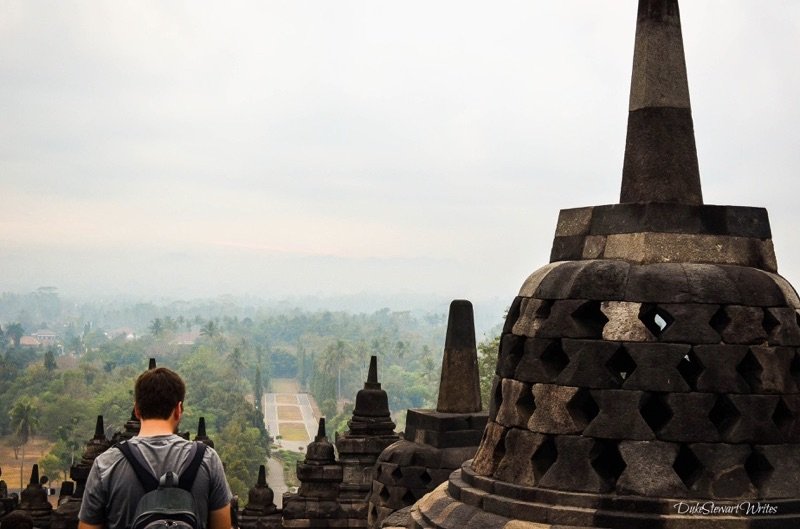 ---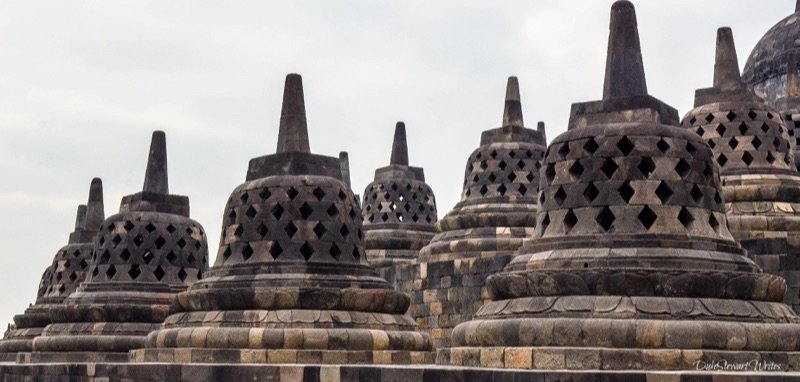 ---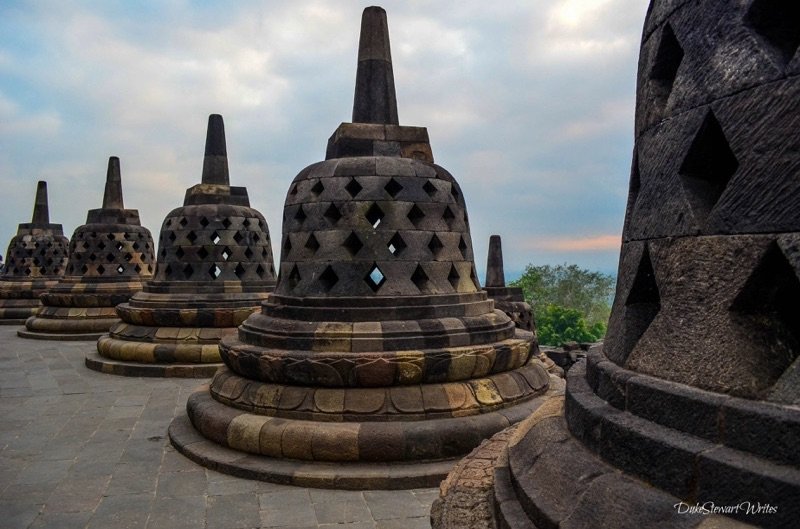 ---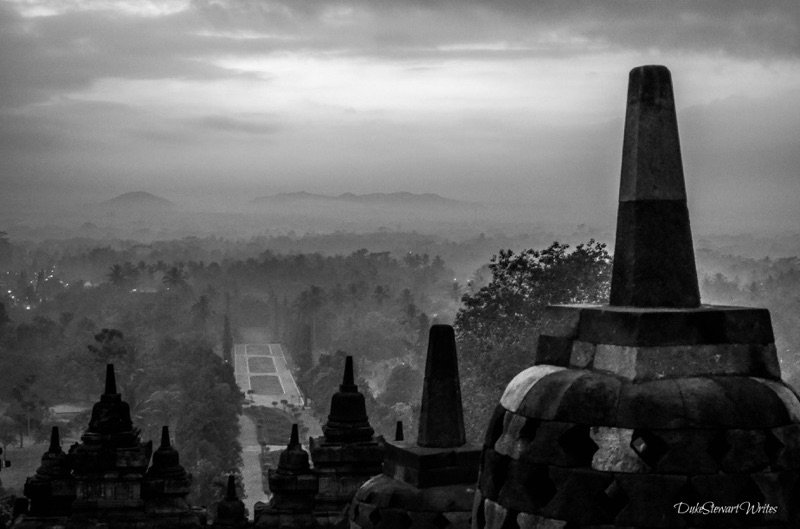 ---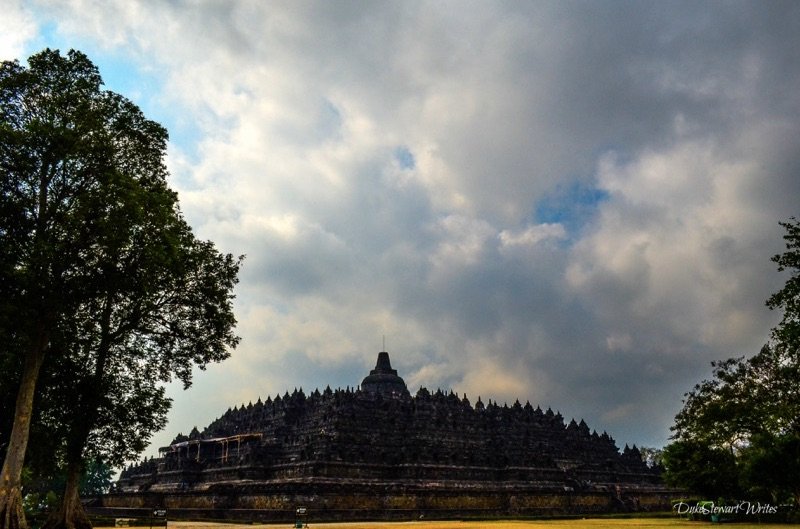 Gamelan Outtake
These pictures accompany the others that go with our story from Borobudur here. We then moved on and followed Atik back to the Manoharu Temple where a nice man taught us a thing or two on the gamelan. Here's an outtake from our concert at the Manoharu. I think this one is for the grandkids.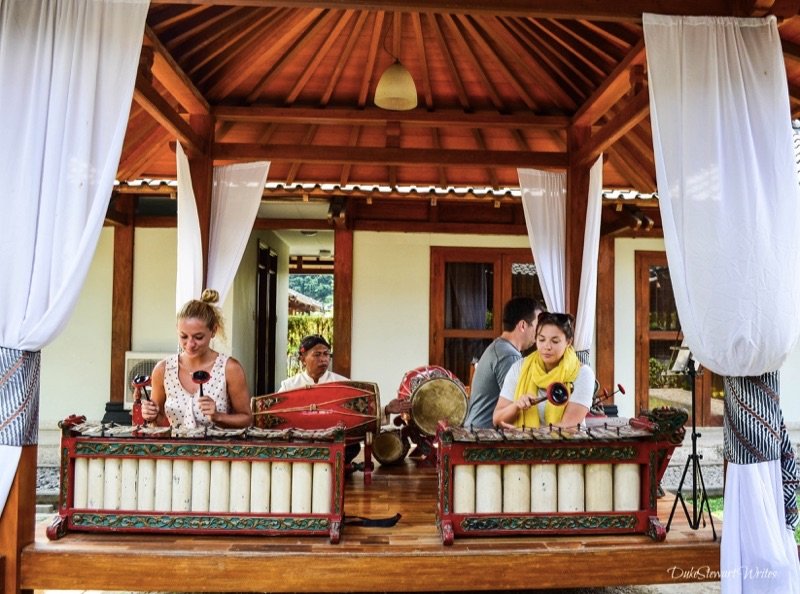 ---
Village(s)
From the Manoharu Hotel, Atik took us to a couple of villages that surround the Borobudur Temple Complex. As I mentioned in the story, we visited themed village that focus on one trade each. They'd trade goods back and forth between each other and continue to do it today. Here you'll see pictures from the clay pottery village and one that worked only with soybeans. At the end of this series, you'll see a photo of some banana leaf-wrapped tempeh that we got to put together.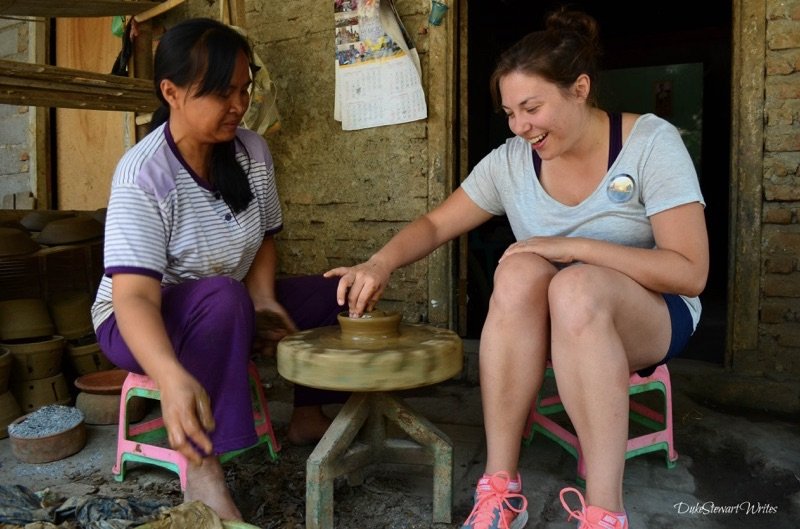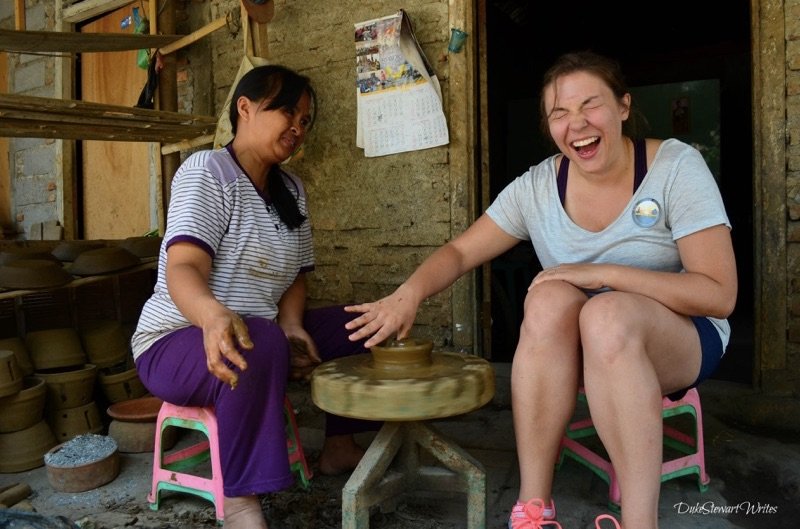 ---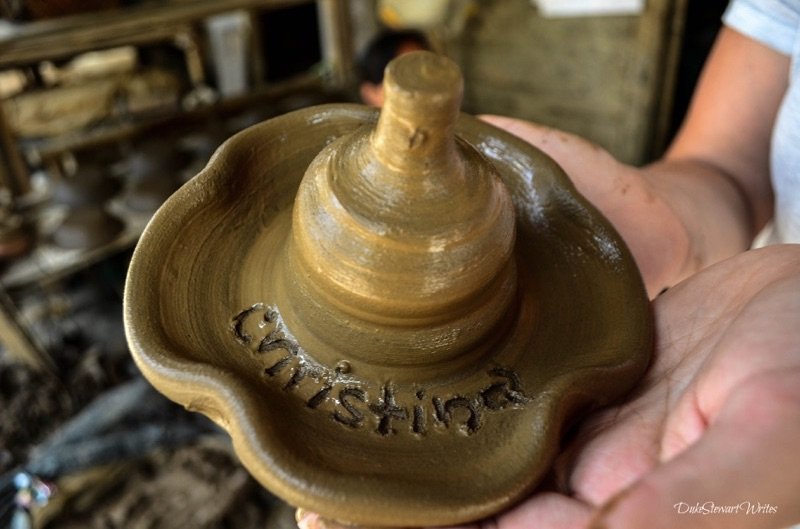 ---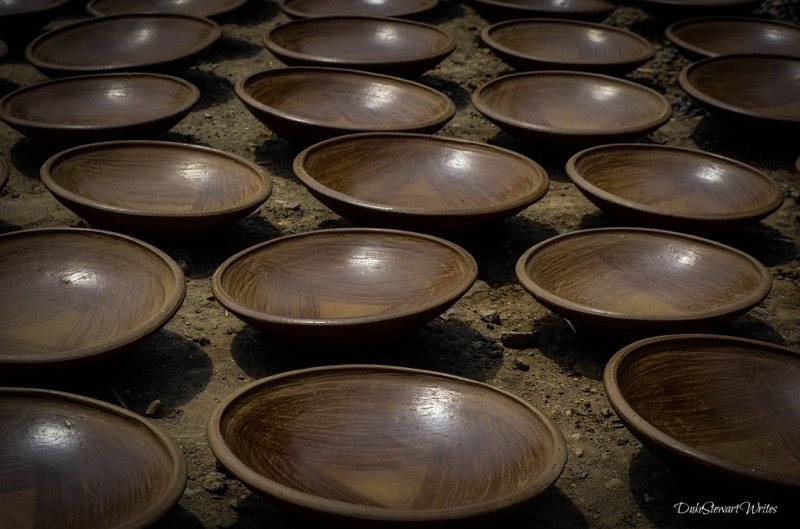 ---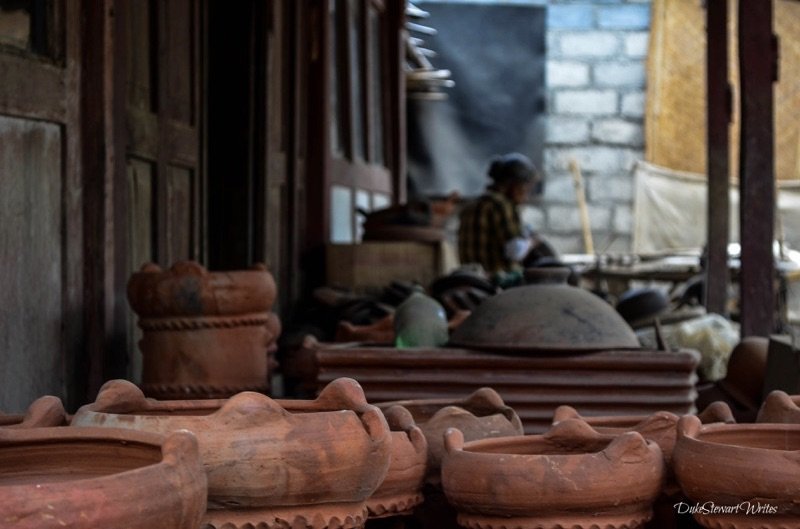 ---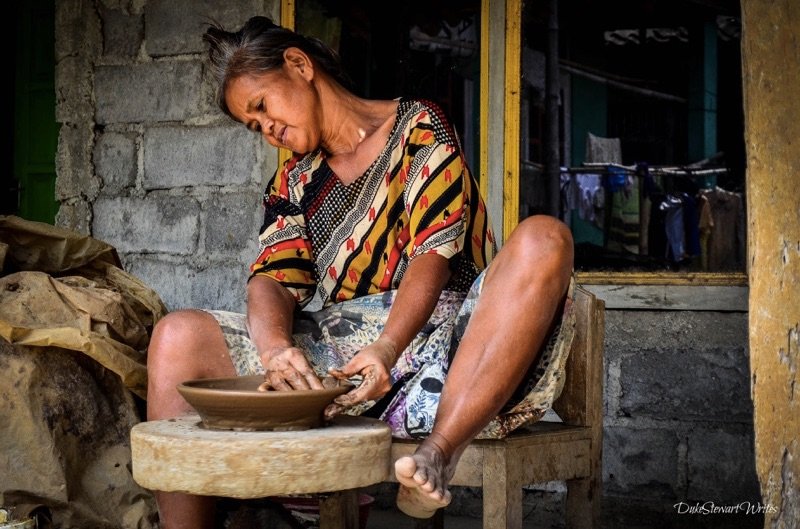 ---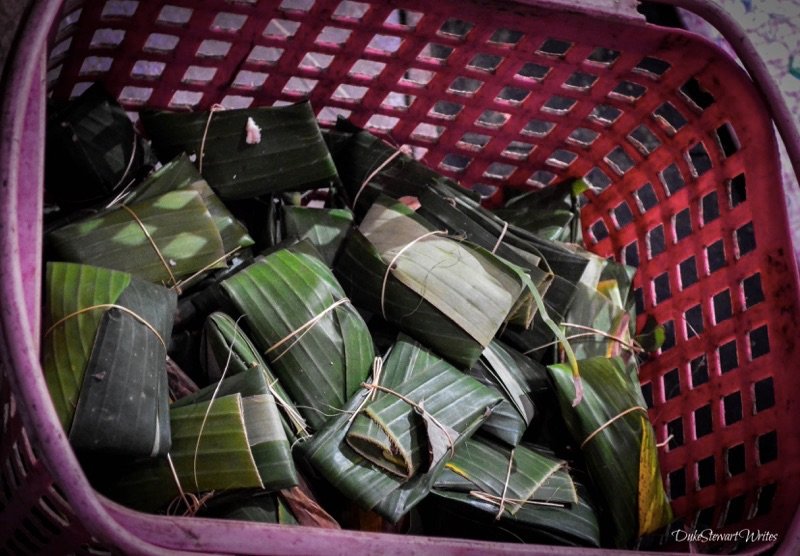 ---
Lunch
For lunch, Atik took us to her mom's guesthouse that's not far from Borobudur and the Manoharu Hotel. She served us some soup that was her own recipe and after all that time walking around seeing stuff, this was the perfect lunch.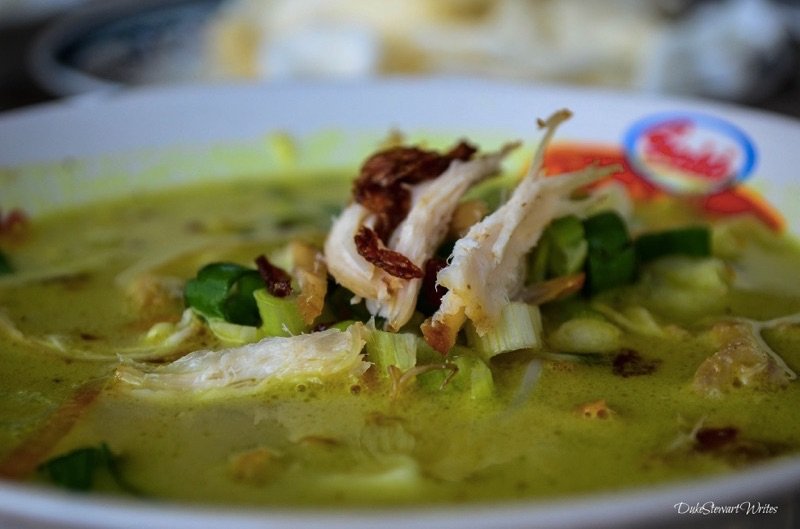 ---
Mendut Temple
The final part of the day was spent at the small yet wonderful Mendut Temple that you pass on the way to Borobudur. Here, Atik had us meditate in silence for the longest five minutes of my life. It was a true lesson in the value of time and how a little quiet can slow it down. We stare at the incense burning and the three Buddha statues that signify his form in past, present, and future.
---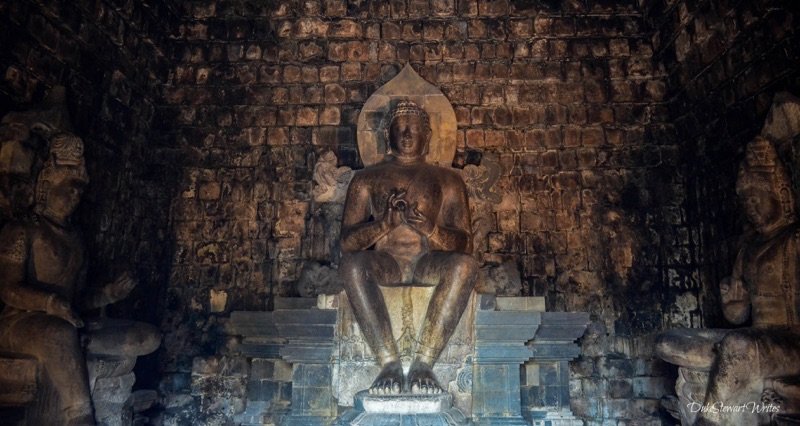 ---
So after that, we all rode quietly in the car back to Yogyakarta and it was still early in the afternoon. If you think that there's more to the day after this experience, then I commend you for having far higher energy levels than me.
Regardless, I hope you enjoyed Christina's photos and gained a bit of inspiration wherever you may be. Visiting places like Borobudur and its surroundings are only half of the experience. It's the wonderful people and interactions that we have along the way that truly makes them special. Do you agree?
Have you ever take part in a Borobudur Sunrise Tour? What did you think of it? I'd love to read your thoughts in the comments section.
This post is a part of our Travel Photos series.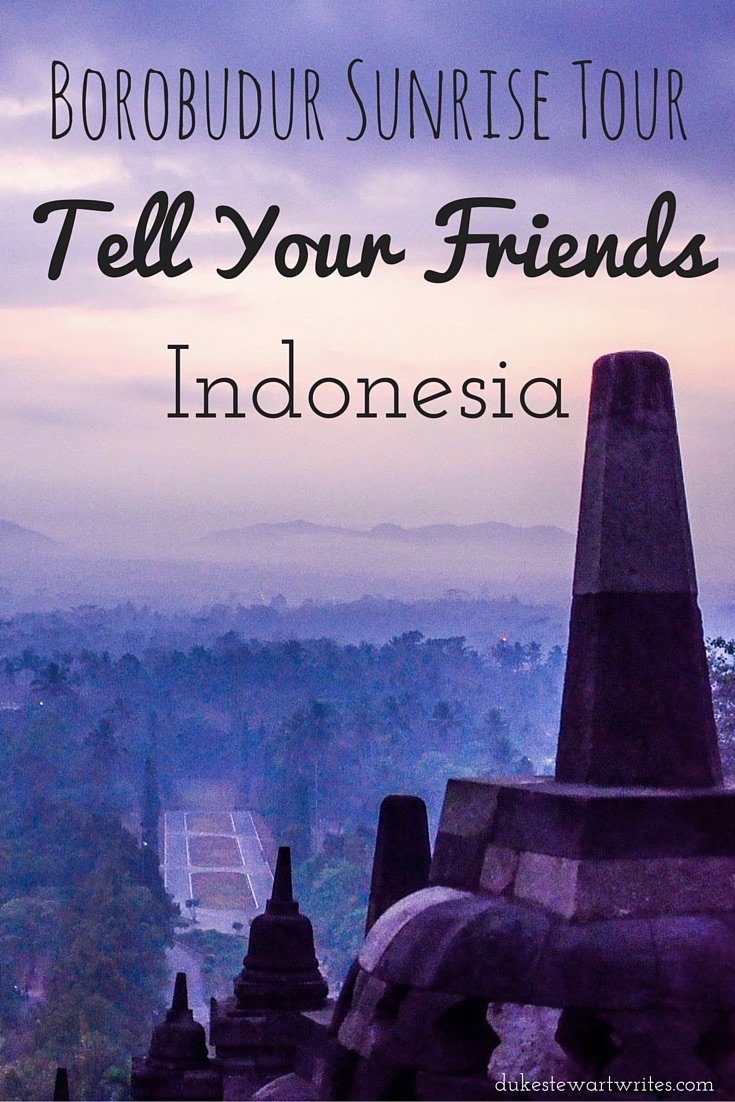 Affiliate links linking to products we love may be found within this article. For more info, please check our
Disclosure page
for more explanation of affiliates and sponsorships.