Affiliate links linking to products we love may be found within this article. For more info, please check our Disclosure page for more explanation of affiliates and sponsorships.

---
'The backside of mountain is a fight against human nature,' he said. 'You have to care as much about yourself on the way down as you did on the way up.' ― Mitch Albom, For One More Day
The Beautiful Craggy Pinnacle
We got started driving pretty early in the morning and pass through all that crazy I-40/85 traffic around Greensboro and Winston Salem. It's a pretty nice day and not too hot yet. Just outside Asheville, the car turns off the interstate and enters that fabled Blue Ridge Parkway that everyone talks about. Christina and I are pretty excited because this is our first time, and the hype is definitely there. We've come to visit the BRP's Beautiful Craggy Pinnacle and will come back with these epic photos from the trip.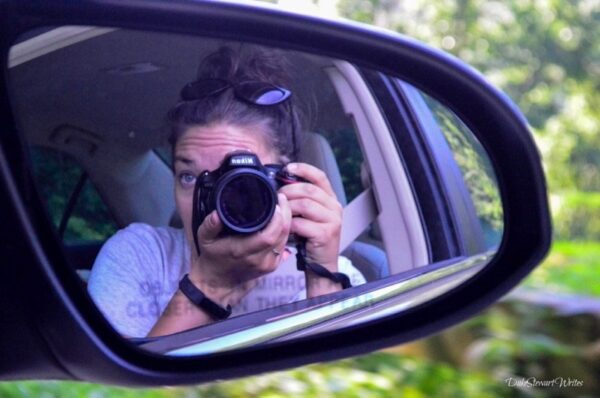 The drive up to Craggy Pinnacle is filled with winding curves, mixing tree-covered roads and open views out in the mountainous abyss.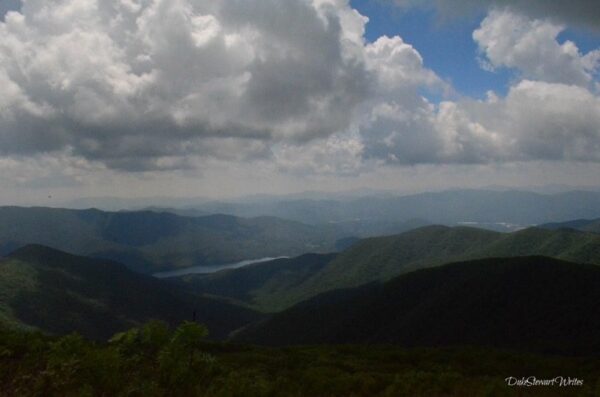 Overlooks
We stop at a few overlooks along the way and I can see why people get hung up on each stop along the 469-mile long Parkway.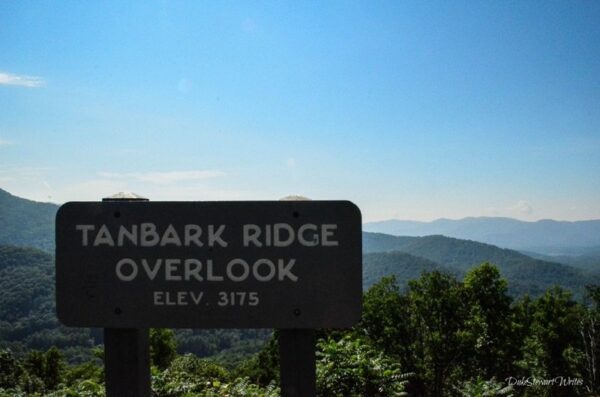 Since I'm due for something sarcastic, this is meh. I mean, who would ever come to a place like this?
Craggy Gardens Trail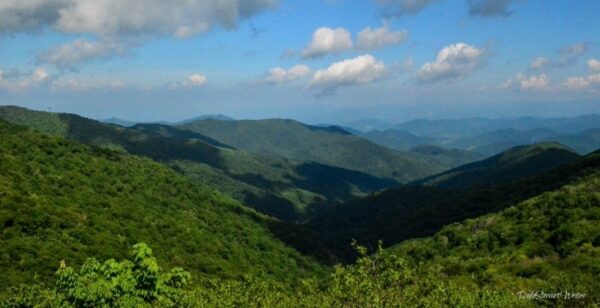 The car finally arrives at the Craggy Gardens trail that veers away from Craggy Pinnacle. This trail meets the Douglas Falls Trail that's part of the Mountain-to-Sea.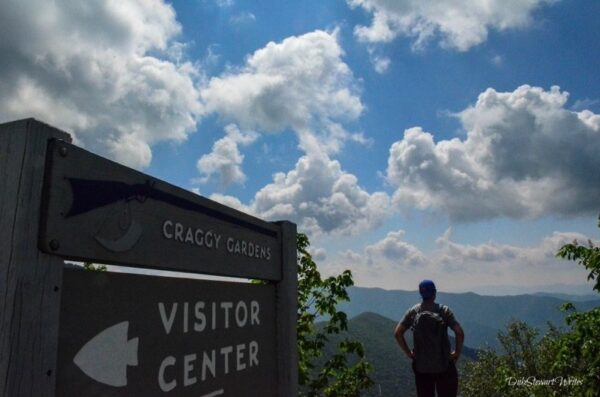 The Visitor Center between the trail and Craggy Pinnacle is full of maps of parks-related gear. It's one touristy shop I'd totally consider buying from, as long as it goes back into our National Parks.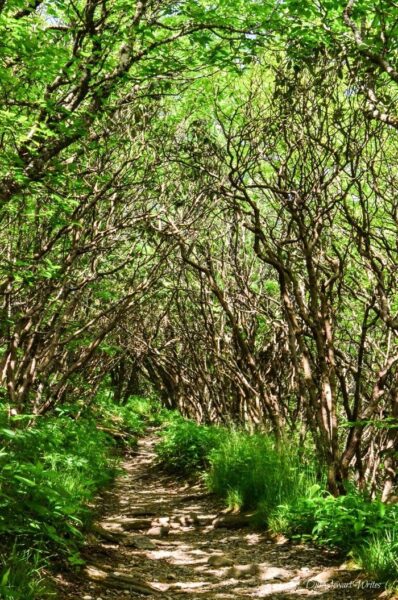 I hop off my soapbox and we descend down a quick set of steps into the Craggy Gardens trail.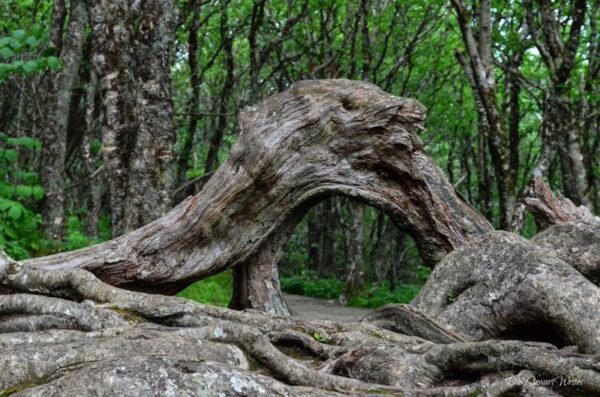 This trail will eventually lead to Douglas Falls but we turn around for Crabby Pinnacle, on the other side of the Visitor Center.
Craggy Pinnacle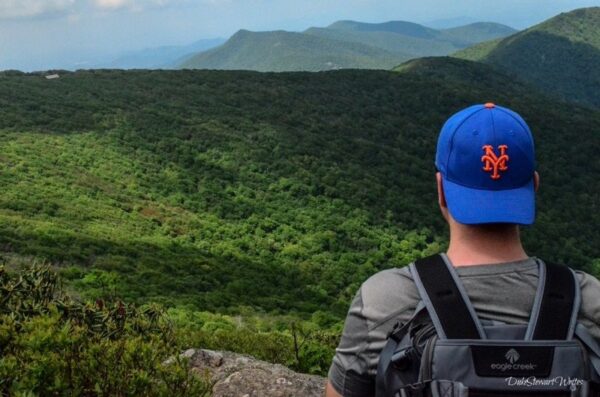 It's a short walk up to Craggy Pinnacle, really nothing more than a steep set of stairs from the Visitor Center.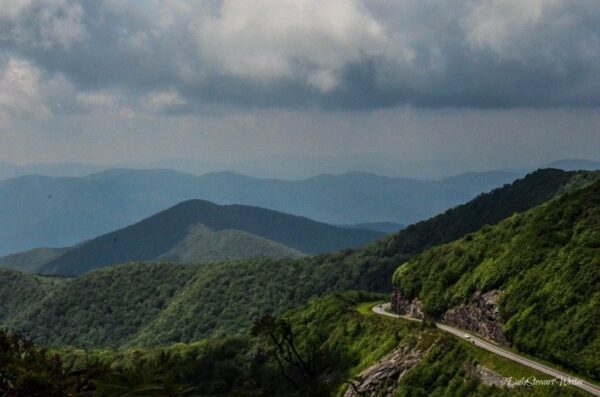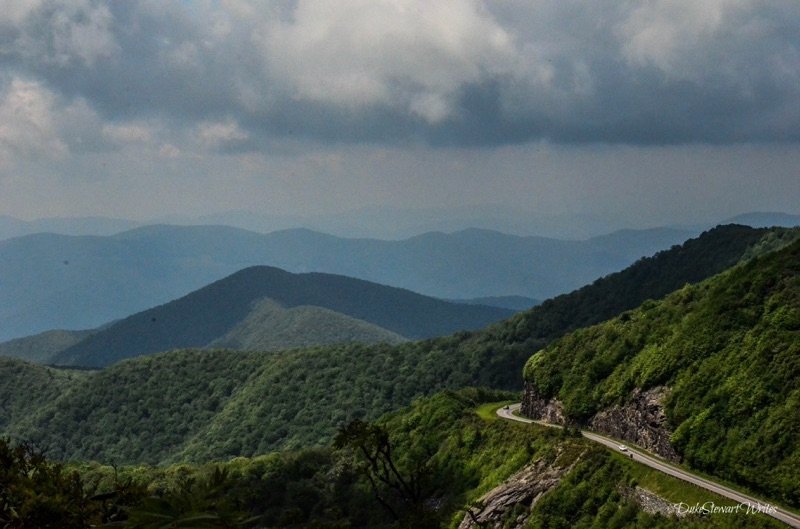 The view is such a steal for that short of a walk. Everyone raves about June and the Catawba Rhododendrons but those Blue Ridge Mountains in the distance are fine enough for me!
Have you ever visited the Blue Ridge Parkway or Craggy Pinnacle? What did you think? Leave your thoughts below in the comments section:)