Affiliate links linking to products we love may be found within this article. For more info, please check our Disclosure page for more explanation of affiliates and sponsorships.

---
Though much of the United States' military history took place overseas, there are plenty of sites to see stateside as well. For families, history buffs, and even nature lovers, battlefields are a great place to learn and reflect on our country's history. Check out the list below for some of the most intriguing historic military sites you should visit.
Historic Military Sites to Visit in the US
Minute Man National Historical Park, Massachusetts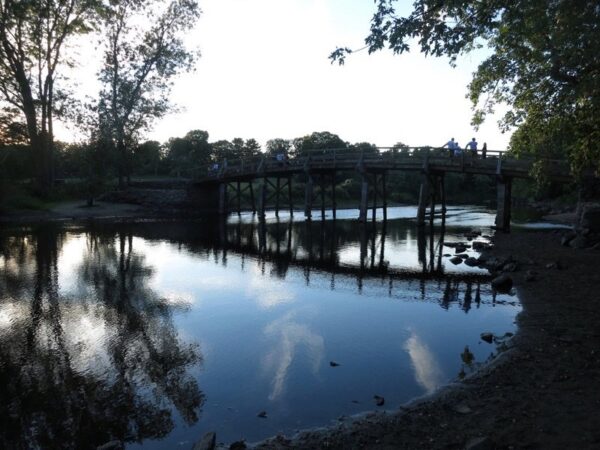 If you want to learn more about how America came to be, visit the Minute Man National Historical Park in Massachusetts, home to a number of significant sites of the American Revolution. Watch a theater show about the battles of Lexington and Concord at the visitor's center or attend a special event with costumed reenactments. You can visit the site of the "shot heard round the world," walk the trail between the battlefields, and explore how people lived in colonial times.
Gettysburg National Military Park, Pennsylvania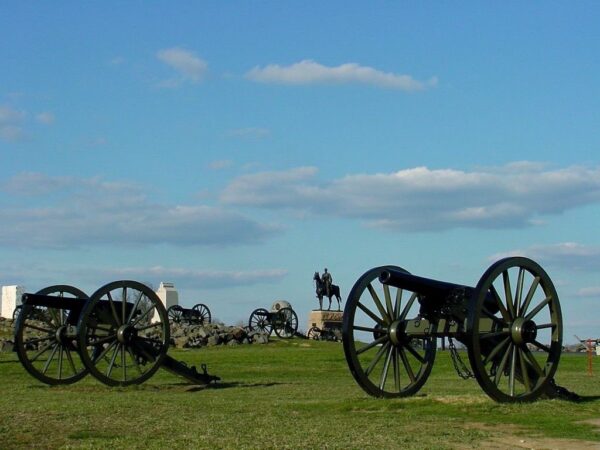 Gettysburg was the bloodiest battle of the Civil War that ended in a Union victory despite Robert E. Lee's ambitious invasion tactics. It was here in Pennsylvania that Abraham Lincoln gave his iconic "Gettysburg Address" and the battlefield looks much like it did in the 19th century. Watch cannon demonstrations, explore the exhibits at the visitor's center, or take a number of themed walking tours of the battlefield and surrounding areas.
Antietam National Battlefield, Maryland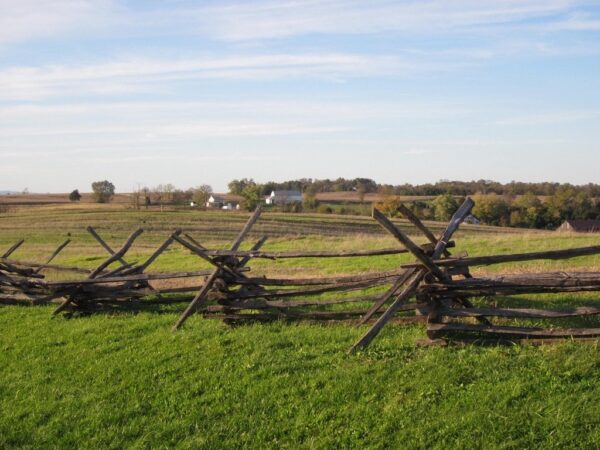 Antietam in Maryland was the site of the bloodiest one-day battle in American history. Though there was no clear winner, this battle was a turning point that eventually led to a Union victory. Hike the battlefield, visit the Pry House Field Hospital Museum to see Civil War medical instruments, see the famous Burnside Bridge, or learn more about the context of the battle through a video at the visitor's center.
We've covered more places to visit in Maryland, including Frederick and Baltimore.
Fort Sumter National Monument, South Carolina
Visit this site in Charleston to see the place where the American Civil War started in 1861. Explore Fort Sumter to see where Confederate soldiers first opened fire on Union defenders. You can also visit the fort's museum and view their wide collection of artillery pieces. For even more military history, check out the H. L. Hunley, a Confederate submarine, in the nearby Old Charleston Naval Shipyard.
Shiloh National Military Park, Tennessee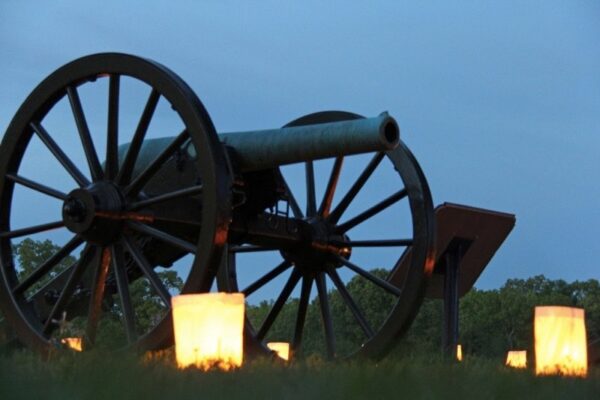 Shiloh was the site of the largest battle of the Civil War's Western Theater and one of the bloodiest of the entire war. Visit the interpretive center in Tennessee to examine tools of the war, take a ranger-guided tour of the battlefield, or buy an audio auto tour. Be sure to visit the park's many monuments to the fallen and the informational plaques to learn more about the battle.
Our Thoughts and Yours, Too!
Exploring military sites will help you and your family appreciate the struggle of Americans past to make our country what it is today. Whether you want to hike, examine artifacts, or chat with historic interpreters, these destinations have something for everyone. Knowing more about our country can help you appreciate the events that led to its present state more.
What do you think about these wonderful historic military sites? Ever been to any of them? Let us know in the comments section below:) Also, have a story or guide you'd like to share? Submit your guest post idea and we'll put it out there!
Featured image by Flickr User Joe Shlabotnik. This article was originally created on August 30, 2016. It has been maintained and updated (as of March 14, 2018) to reflect current viewpoints and travel trends.