Affiliate links linking to products we love may be found within this article. For more info, please check our Disclosure page for more explanation of affiliates and sponsorships.

---
We are big fans of small towns and knew coming in that New Bern, near the Carolina coast, was going to win us over. Even so, I'm pretty sure to say that we fell in love with Bear Town and can't wait to go back, retire, and call it a day in our lives. First, you've gotta see what we're talking about though, right? Thanks to bears, history, great food, and more fun stuff to do in New Bern, North Carolina, you'll see exactly why we fell in love with this beautiful coastal town.
Check best prices and availability on New Bern hotels! (Hotels.com | Trip Advisor)
New Bern, North Carolina
Special thanks to the New Bern-Craven County Convention & Visitors Center for setting us up for an awesome weekend. This post reflects the honest opinion of our experience without outside influence.
Bears Galore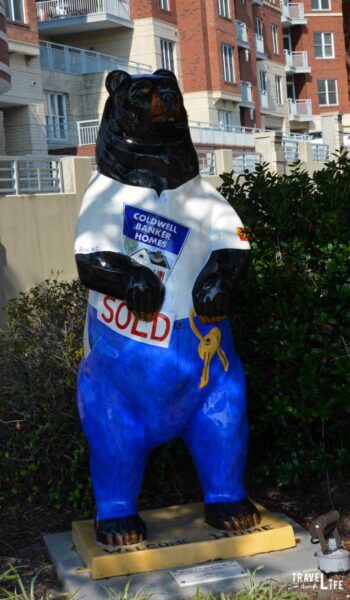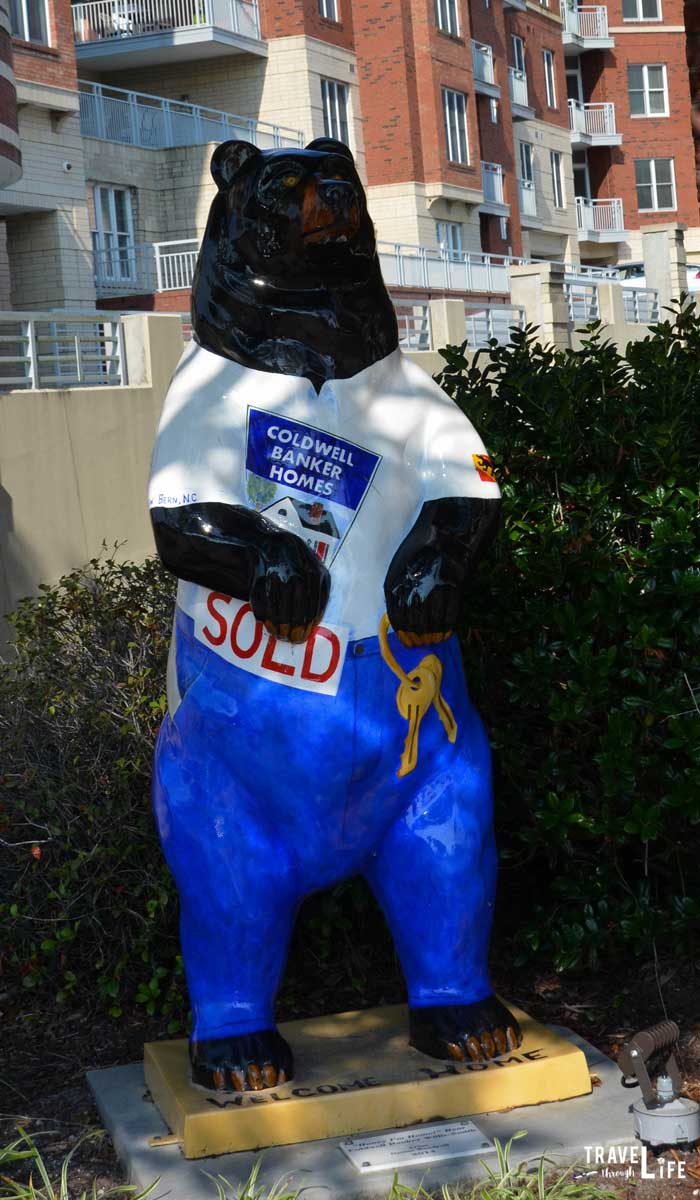 Fun Fact: New Bern gets its name from the capital city of Switzerland. Even more fun fact: Bern means bear and the people of New Bern love showing off their "Bear Town" pride. There are over 60 New Bern bear statues and I challenge you to go find each and every one of them. Unlike the Swiss city's wild bears, these statues depict professionally trained bears who work for a living, holding positions such as lawyer, doctor, and real estate agent. We're going to be covering these bear statues in more detail very soon so stay posted! Does your town do anything similar to this?
Colonial and Modern History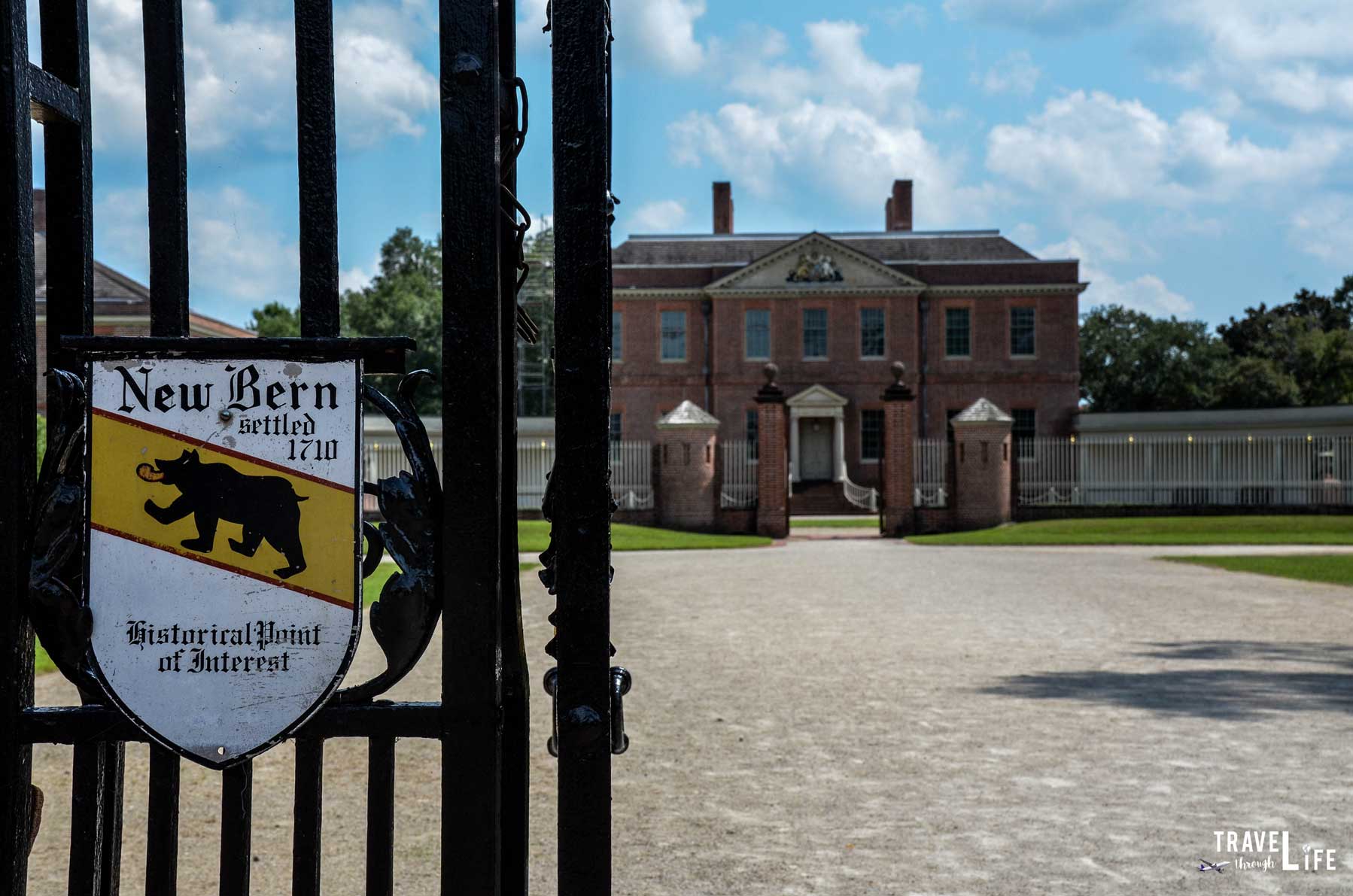 New Bern is North Carolina's second oldest town (after Bath) and home to the first permanent capital at Tryon Palace—be sure to emphasize "permanent," or else you'll get flogged or punished in some other time-accurate way. There are many more famous historical sites in New Bern, including some beautiful churches, the first fire station, and the birthplace of Pepsi. There's actually a store on Middle Street where you can have a fountain soda and imagine its medicinal power running through your body.
Great Food
With all this history and bear hunting, a person has to eat when hanging out in New Bern. Eat breakfast at Baker's Kitchen and don't even think about avoiding their spectacular Dutch Potatoes. Persimmons Waterfront Restaurant is the first place many people will point you to for a great meal with a view. MJ's Raw Bar & Grille has colorful decor to go along with a delicious menu. We also opted for the Stingray Cafe, which is a bit more low-key but has a menu that doesn't mess around. Beer Army has a huge craft beer menu but also some of the best burgers I've ever eaten. I'm serious.
Downtown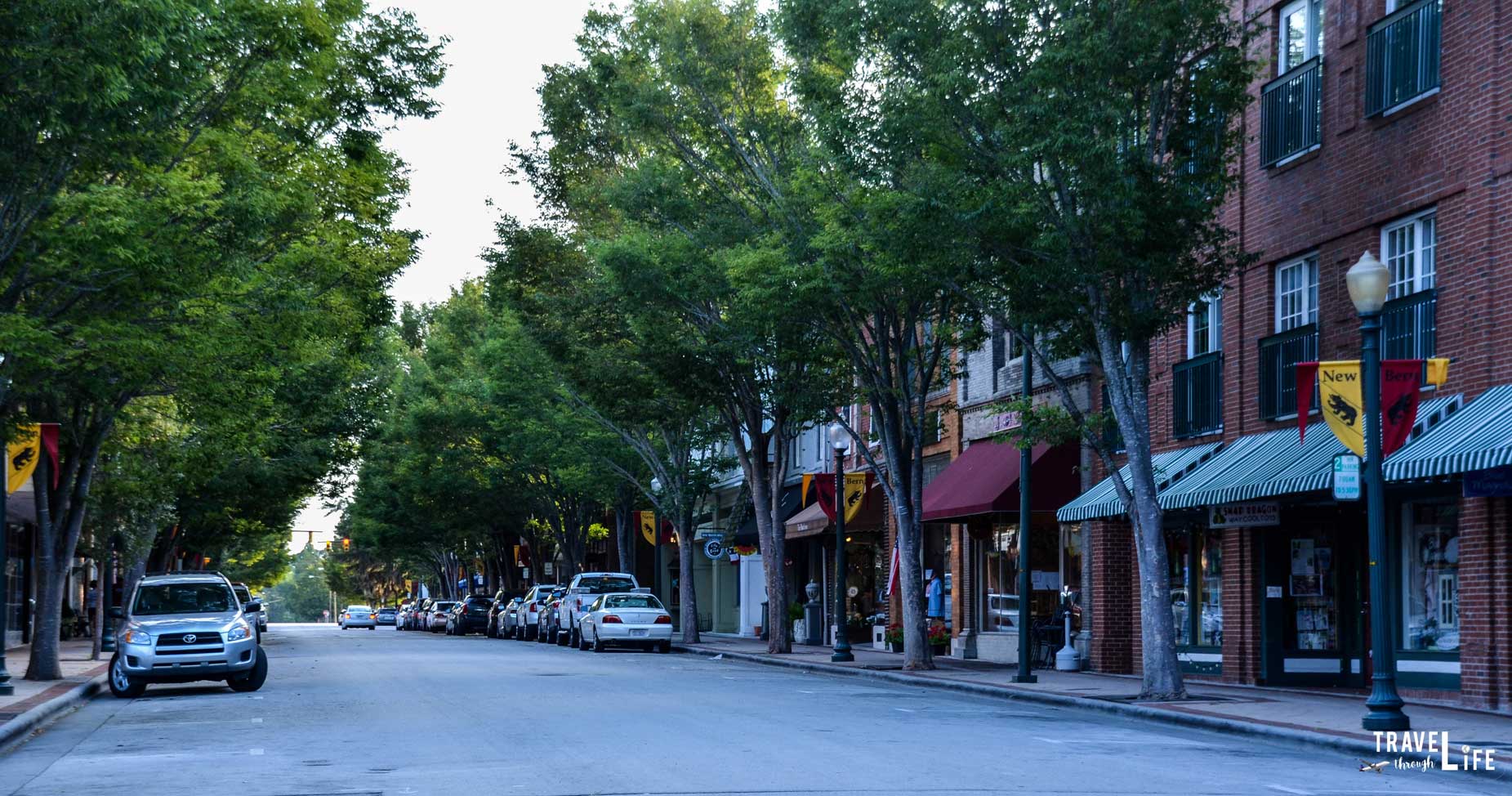 New Bern's slow-paced downtown is easily walkable. I recommend getting an early start because people will be out visiting the town's interesting buildings and locally owned businesses. There might not be any beaches here (see "Places Near New Bern") but the Waterfront at Union Point Park is a wonderful spot to catch the sunrise and watch boats as they pass by. You can spend as much time as you want there, sitting on a bench or walking along the wooden boardwalk. It's a great place to just slow down and take it easy for a while. Personally, I can't wait to get back and do just that.
Getting to New Bern
New Bern is accessible via US Highway 70, 17, and NC Highway 17. Many people will come from I-95 or I-40 to reach those highways that lead into the city. It's about 3 hours by car from the Raleigh–Durham area, depending on traffic.
Where to Stay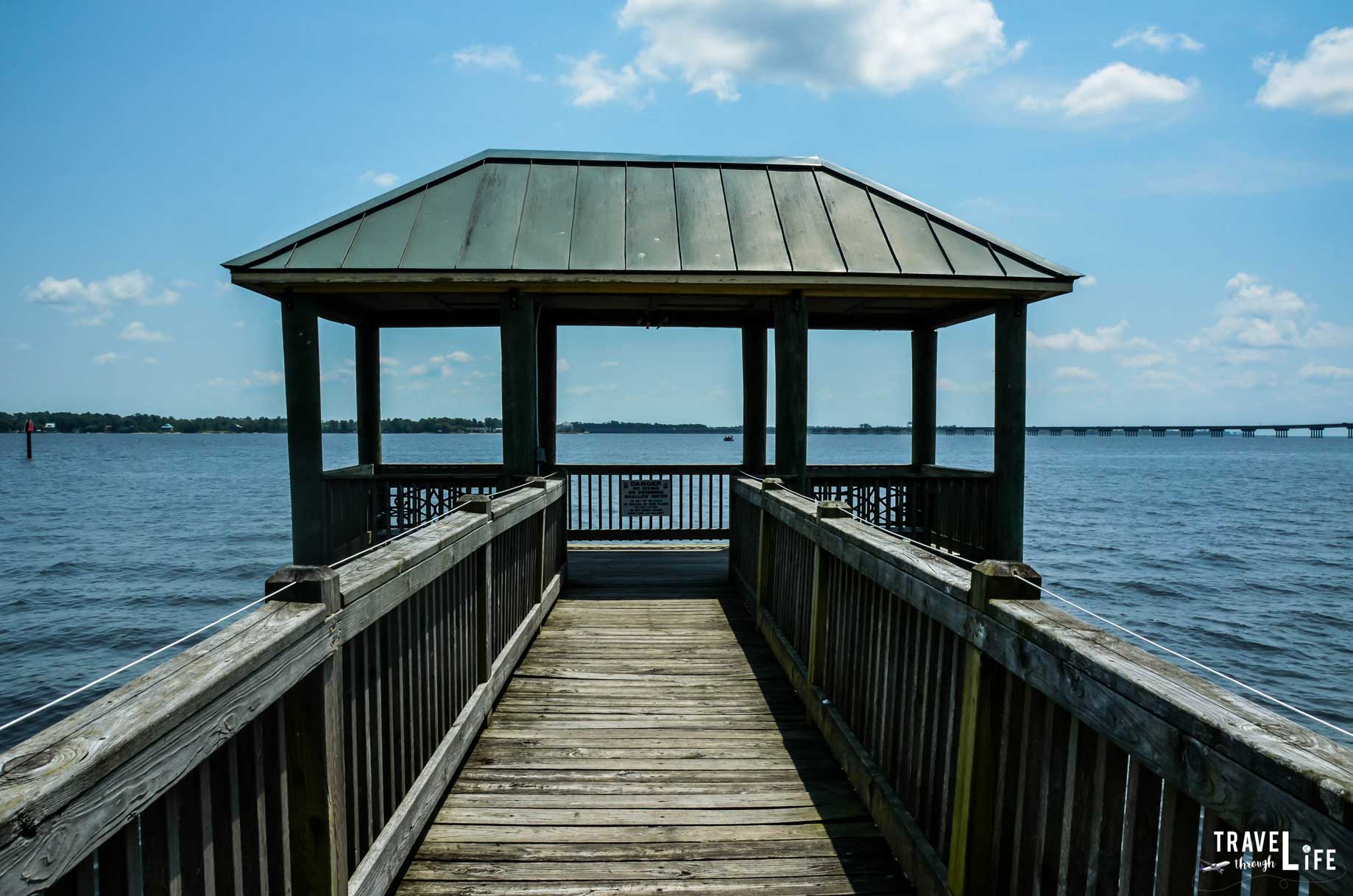 There are a lot of quaint and historic Bed and Breakfasts in Downtown New Bern, not far from the water. We spent a wonderful evening at the Courtyard by Marriott, which is one of our favorite places to stay in North Carolina. That lovely hotel is right on the water and next to Union Point Park. There's a Doubletree by Hilton on the other side of the CVB, near a huge dock where you'll get a look at tons of boats. Either way, I think you should stay by the water or in one of New Bern's hotels or cozy BnBs for relaxation and access to the city's most beautiful views.
Check out more of New Bern's hotels and find the right place for you! (TripAdvisor | Hotels.com)
Places Near New Bern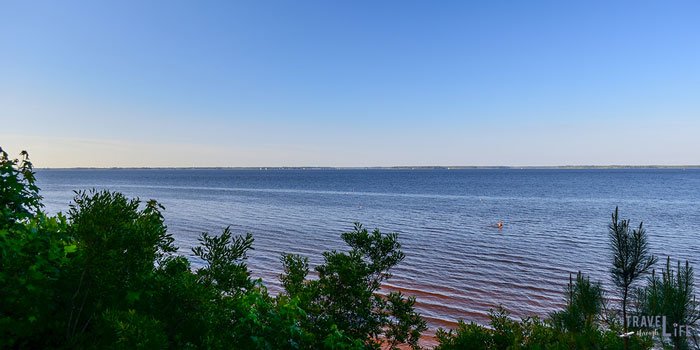 There's tons of watery fun nearby and the closest beach to New Bern would be Atlantic Beach in Carteret County. That'll get you into North Carolina's Crystal Coast, where you can explore 85 miles of beautiful coastline. For a mix of hiking and beaches, Croatan National Forest is about an hour away from New Bern and full of fun. It's even one of our favorite places for fall hiking! You can also island hop by taking the Cedar Island ferry to Ocracoke, Hatteras, and other barrier islands. New Bern is a great jumping off point to many of North Carolina's most beautiful coastal spots.
Our Thoughts and Yours, Too!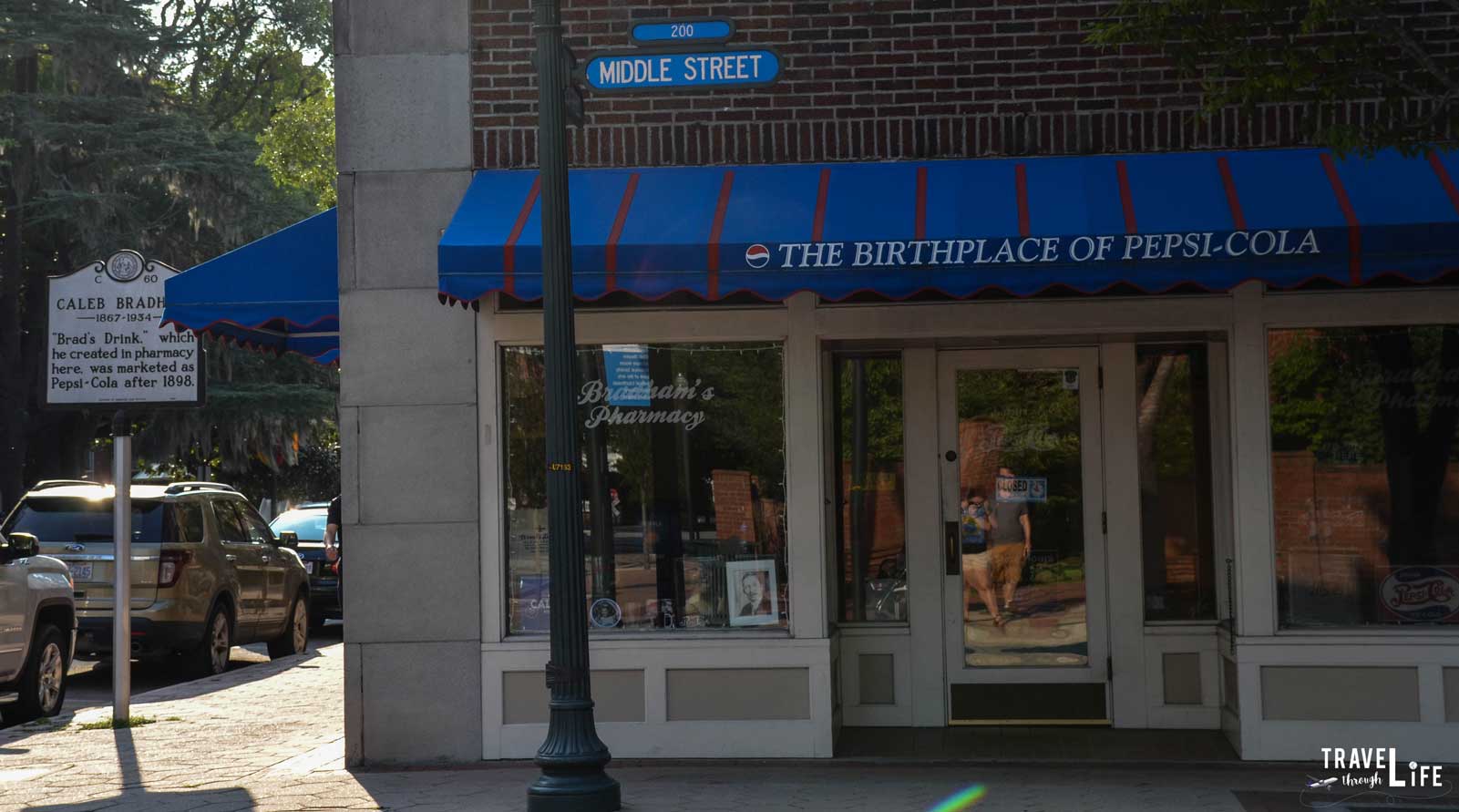 So while we keep our eyes out for homes for sale in New Bern, we'd love to know what you think. Have you ever visited this little slice of paradise? If not, when are you planning to go? Slot it into your next North Carolina vacation and you can't go wrong.
Either way, we'd love to read your thoughts in the comments section below:)