Affiliate links linking to products we love may be found within this article. For more info, please check our Disclosure page for more explanation of affiliates and sponsorships.

---
I normally don't talk about travel-related products but can't help myself here, because a San Francisco-based tech company has drastically changed my life. As much as I love traveling without directions, it's always good to have a copilot to keep you on track. For the longest time, it's my awesome wife and a variety of other travel resources that help me stay on course. However, Navdy has recently replaced her and everything else on the list. If you've never heard of this awesome company, let me introduce its portable head-up display (HUD) and why it's become my new favorite road trip assistant.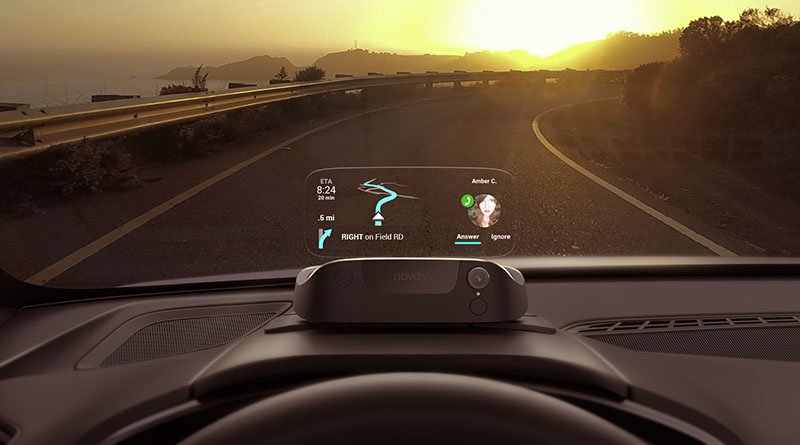 If you've ever flown a military aircraft, you might already know about HUD. It's a transparent display that provides data to pilots without requiring them to glance down away from their viewpoints. This technology, in a sense, is Navdy, who created a HUD video that was one of the most watched among other tech startups in 2016. Navdy is using this technology to "fundamentally change the way you use technology in the car," and when I first powered up the Navdy and started driving with it, I was hooked. Why? Because the device is living up to its potential, keeping you connected while staying focused (and safe) on the road. This is becoming increasingly important as unsafe and distracted drivers cause more accidents.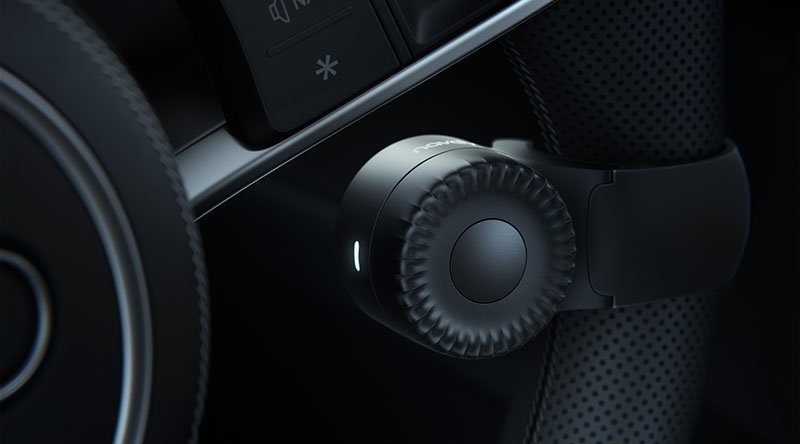 Navdy is working hard to solve this problem through its smartly designed equipment. The device is custom-designed to fit your car and makes the installation process really easy. Trust me. I'm a bull in a china shop and pulled it off in just over the 30 minutes that they advertise. I tried to be extra careful when putting it together, as the trickiest part for me was securing mount in the right place. After that, I plugged in the power cable and used the cable clips to keep the wires discrete and unnoticeable to anyone else riding in the car. Installation varies according to your car make and model and you'll see in a minute how to access tutorials.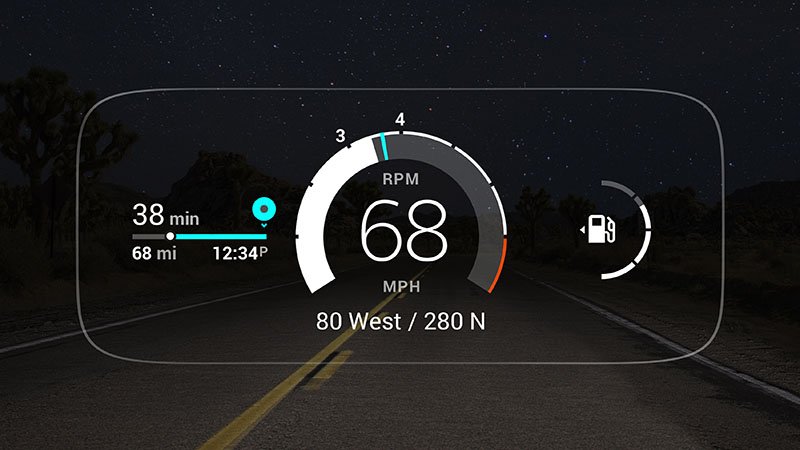 After placing the display in the mount above your steering wheel, the perfectly sized transparent screen shows the road ahead and what you need to do. Navdy utilizes GPS to calculate your ETA along with the route and even your current speed. You can use hand gestures to access menus and answer calls, though the steering wheel-attached dial can take care of this. You'll also see notifications appear on the display and you can choose to disable this feature if necessary. The device works with most of your favorite apps, including Spotify, which is a big bonus for me. The app powers all these awesome features and is available through the App Store and Google Play. Note: The app also has some pretty awesome video tutorials that will help you put everything together.
Where Can I Buy It? How Much?

Right now, you can by Navdy from their website, Amazon, or Best Buy. Prices recently dropped to bring the Navdy down to $599, and it comes with a one-year warranty. Shipping is free from the company's website if you live in the US and want it in three business days or Canada and want it in two–to–five business days. If you want to spread out payments, Navdy currently offers 0% financing for 18 months. This flexibility shows me that the company really wants to work with customers.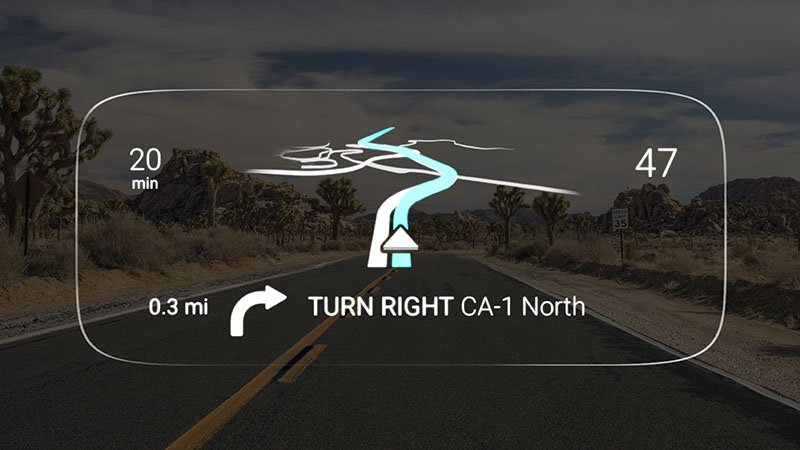 Navdy is progressing its way up the tech chain and doesn't seem like slowing down any time soon. Tech enthusiasts will be seeing more of them at conferences and in the news. There's even been some talk of them becoming a built-in feature for future car models, though nothing has been agreed upon. All of this hard work by the company and speculation by company outsiders means that Navdy is making a move in the car-tech realm. Stay up to date through Facebook, Twitter, Instagram, and LinkedIn.
What's your favorite road trip assistant? Ever heard of Navdy before? What did you think of it? I'd love to read your thoughts in the comments section below!